Unique. Bold. Distinctive
Over time I have made a variety of pieces, large and small. Those range from copper pitchers and bowls for an opera production, down to 2.5 mm 18K neck chain. A lot of the pieces are quite large, as jewelry goes. The big pieces are all handmade and take lots of silver, gold and time.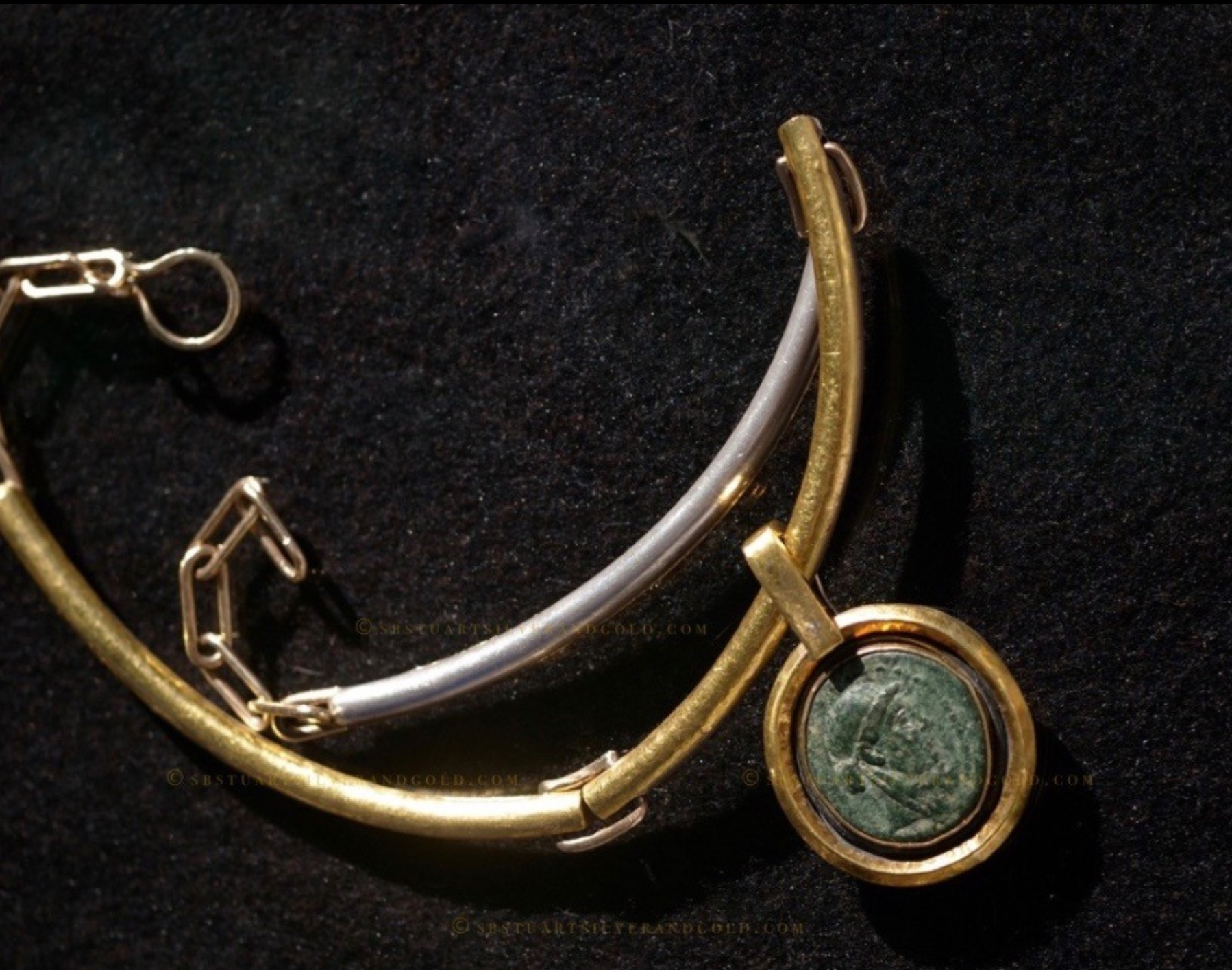 REFUND POLICY
All payments are final. If there should be an issue with the piece you have received, please contact me.
So that you will be confident of having a good understanding of a piece that interests you, I have shown informative views of each piece, and have given descriptions, dimensions, and sometimes, weights.
For more information and if you would find a phone conversation useful, please use our Contact Form and I will be happy to discuss a convenient time for a call.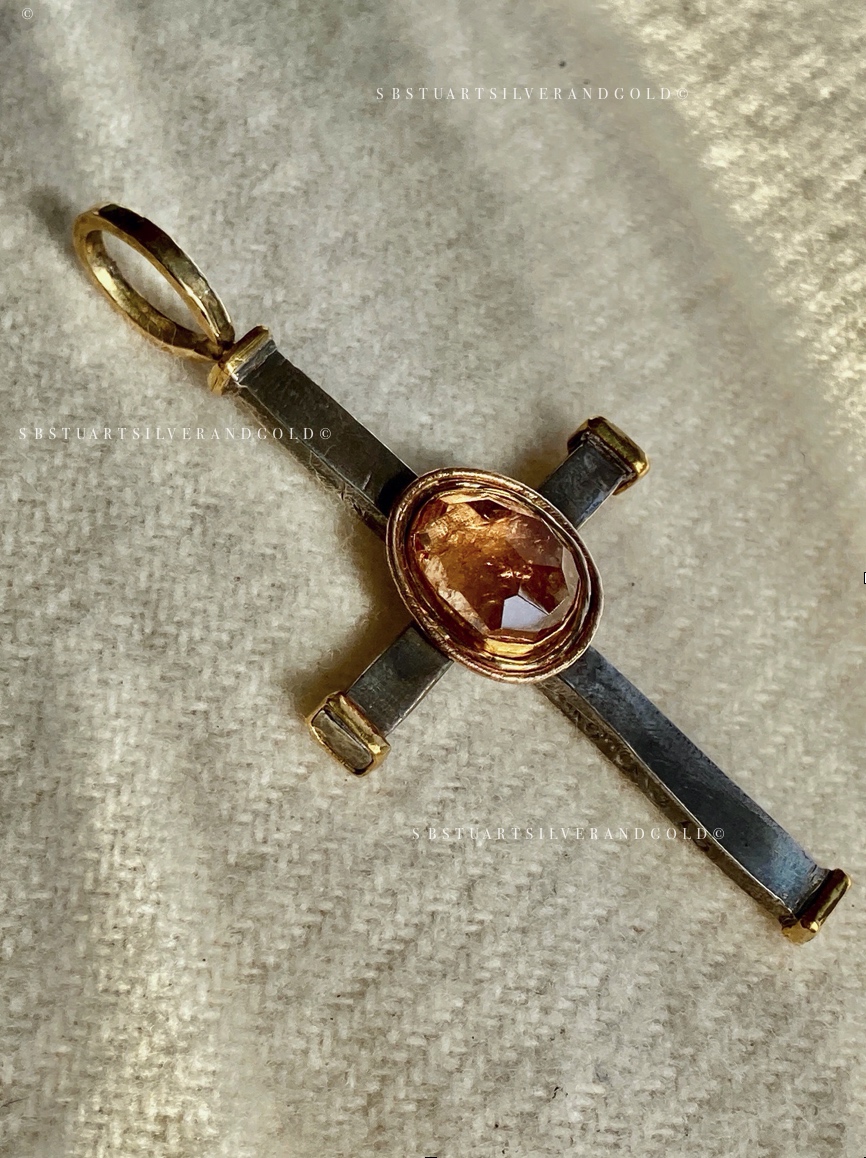 I use fine Tahitian and South Seas pearls, Ancient Classical coins, faceted and uncut gemstones, in handmade Sterling and Pure Gold settings
Earrings, Neckpieces, Chains, Bracelets, and many one-of-a-kind pieces are designed and constructed for wearability, good quality, good looks and long life.
The designs are timeless and will be appreciated by the next generation..
For more information, please reach out!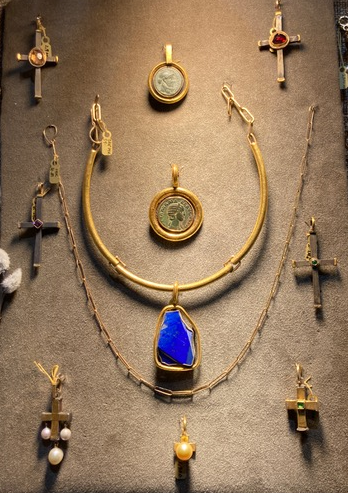 "When I design and plan a piece, the assumption is that it won't be inexpensive because of the time I take and the good materials used in it. I take as much time as I like and I enjoy every hour."